Want to lend us a hand in a way that goes beyond a monetary donation? We are constantly on the lookout for heroes who will help us make a difference in a variety of ways: by getting involved in our first ever Challenge Box, by joining our Young Philanthropists' Circle or by organizing a fundraiser. The choice is yours!  
A first this year: The Héma-Québec Foundation is launching its first ever edition of
the Challenge Box
. Want to get involved by pushing your limits in a fun way? You're in the right place. The Challenge Box is our new crowdfunding concept that allows you to take on your own challenge with help from your network. All donations will go directly to the Héma-Québec Foundation.
How does it work?
Choose your challenge.
Decide if you will do it alone or with a group.
Create your fundraising page using our platform.
Share it with your contacts and on social media.
For more details or to sign up, visit the official Challenge Box page.
Young Philanthropists' Circle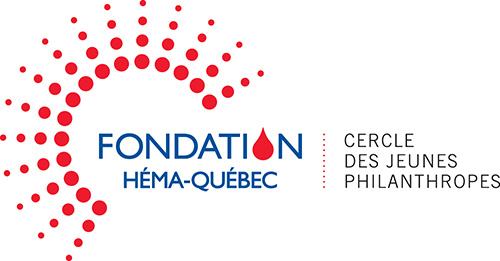 The Young Philanthropists' Circle of the Héma-Québec Foundation brings together young professionals and students from diverse backgrounds who are willing to put their expertise to work for the good of the Foundation. The Circle's goal is to raise funds for the Foundation by organizing exciting activities that bring people together.
What is the Circle's mission?
To create awareness, recruit and build loyalty among a new generation of young professionals of the Héma-Québec Foundation cause.
What is the Circle's vision?
To create a movement to "Leave the jersey in a better place".
The Young Philanthropists' Circle is…
Commitment: the Foundation's cause is at the heart of the Circle's activities;
Being informed: testimonies of involvement;
Learning: find out more about Héma-Québec's five sectors of activity;
Having fun: innovative and festive events.
Members:
Rodrigo Arrambide, Co-chair of the Circle, Director of Commercial Operations, Taiga Motors
Anabelle Corbeil, Co-chair of the Circle, Investment Assistant, National Bank
Marketing and communications Committee:
Audrey Noiseux, Mathilde Gauthier, Alexanne Belec and Elisabeth Brewer.
Events Committee:
Juliette Charest and Mégane Gauthier.
Corporate Relations Committee:
Julia Buggé, Stéphanie Parent and Anthony Ferrara.
Software Technology Committee:
Sounithtra Vongsaphay and Louis-Philippe Morissette.
Are you interested in joining the Young Philanthropists' Circle and meeting a passionate and dynamic team? 
There are so many ways to give back and show your gratitude. Occasionally people who've received human biological products from Héma-Québec choose to give back by organizing a fundraiser to benefit the Héma-Québec Foundation.
The possibilities are limited only by your creativity. Organize a benefit-brunch, a bake sale or a garage sale. Go for a theme night, a golf tournament or a friendly soccer match. Celebrate your birthday by asking for donations to the Héma-Québec Foundation in lieu of gifts.
To support your fundraising efforts, we will promote your event on our  Facebook and  Instagram, pages, and in the  «News» section of our website.  
If you're interested in organizing an event, contact us! We'll help you figure out what steps to take.
* Note in light of the COVID-19 situation: please make sure to follow all current government regulations (social distancing, gathering size, etc.) before organizing an event. There is also the option of a virtual event.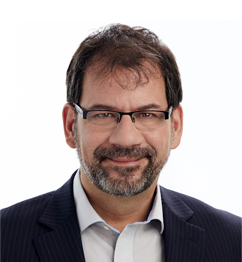 While fighting a deadly cancer, Patrick received 300 transfusions in order to survive. Now, he gives back in his own way, by organizing fundraising events for the Foundation. His various initiatives led to the creation of the Patrick Bérard Fund. To date, the events connected to this fund have raised more than $210,014. And his work isn't done yet — today, Patrick is Executive Director of the Foundation!
Héma-Québec Foundation
4045, Côte-Vertu boulevard
Saint-Laurent (Québec)  H4R 2W7
Phone: 514 832-5000 # 5372
Fax: 514 904-3077
© 2022 Héma-Québec foundation. All rights reserved.