The Héma-Québec Foundation knows how to have fun. We put on events to raise funds, but most of all to create a sense of community, something that's so important to our cause.
Puzzle Challenge – 1st Edition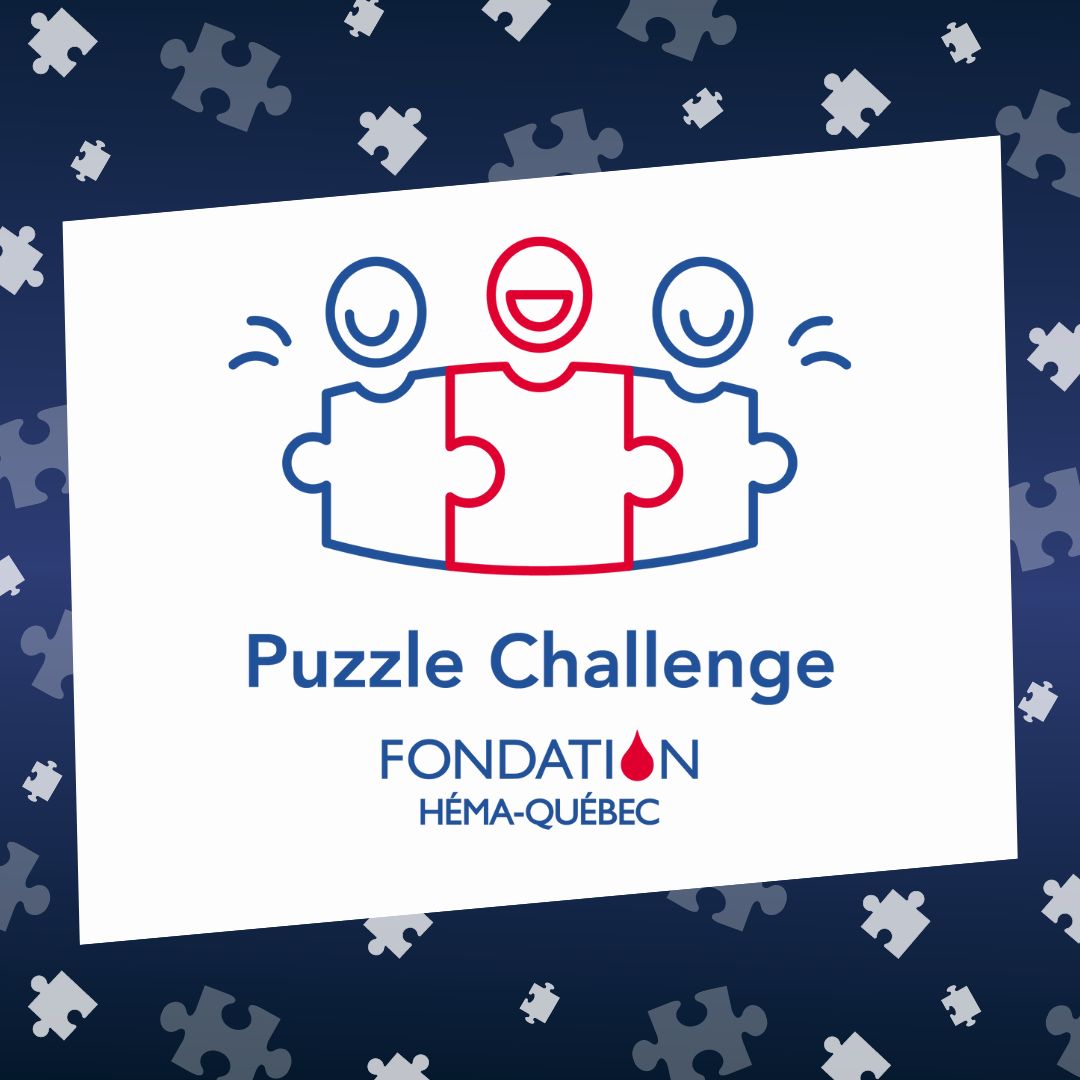 The Héma-Québec puzzle challenge goal was to complete a puzzle as quickly as possible individually, in teams of 2 or 4 people! The activity was presented in two parts: the competitive part and the participatory part.
Each team in these two categories had to complete the same puzzle: 
A 500-piece puzzle for teams of 2 participants.
A 1000-piece puzzle for teams of 4 participants.
More than 25 teams participated in this first edition, including 14 at the Desjardins complex and 12 teams in several regions of Quebec. The activity raised more than $19,000 for its first edition. In addition, we had the privilege of having a TV capsule during the Infoman show with the presence of McGilles on March 23. https://ici.radio-canada.ca/tele/infoman/site/segments/chronique/437780/defi-casse-tete-concours-dons
Nearly a hundred participants were present and more than 300 donors supported all participants. It was a very unique and fun day!
Magic of Life Gala – 3rd Edition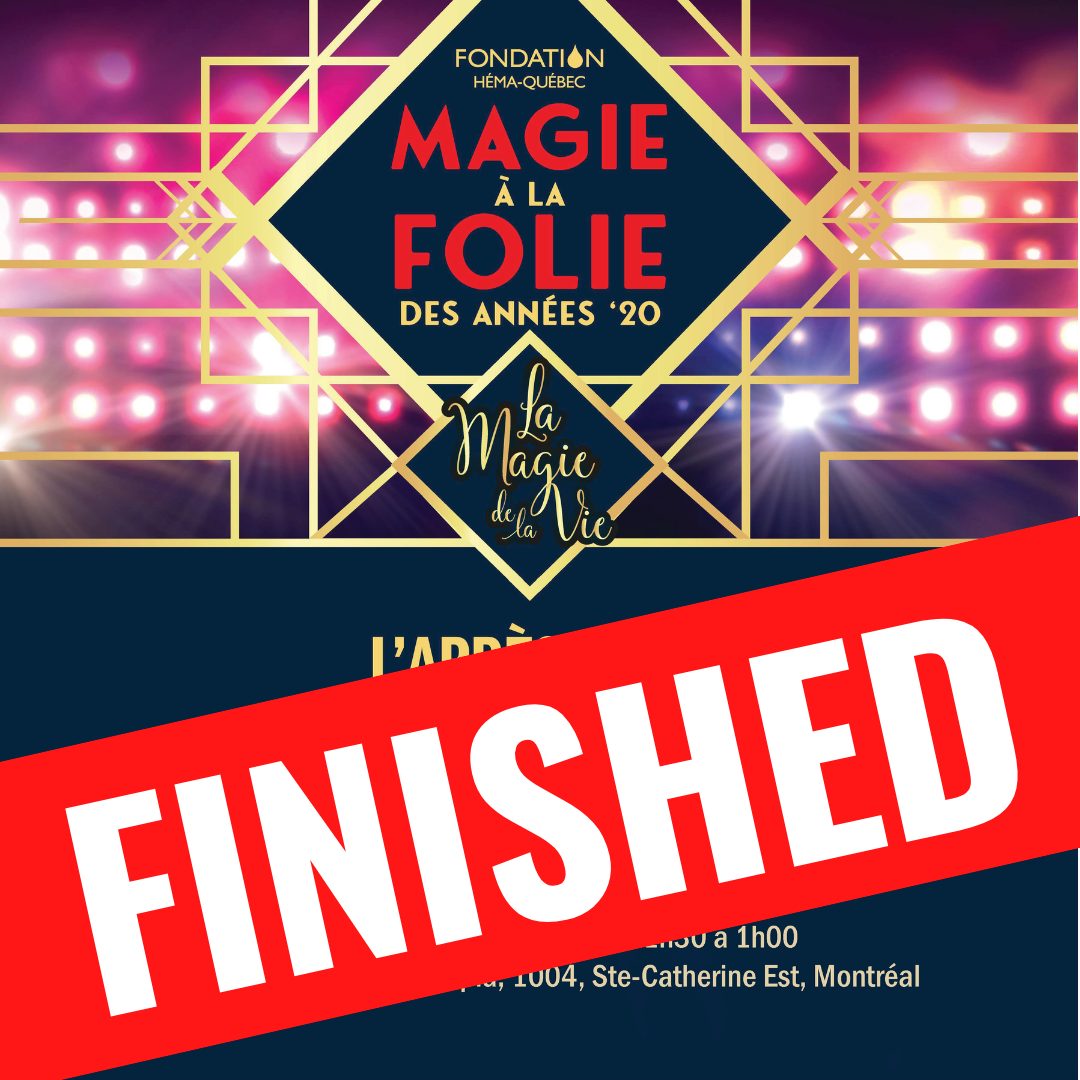 A big thank you to all the guests who knew how to make it a memorable event!
Your generosity allowed us to raise more than $162,000 for the cause. This money will be used to finance Héma-Québec's innovative and strategic projects. These projects have a direct impact on the lives of recipients and allow them to have a second chance in life.
2022 marks a turning point in the history of the Héma-Québec Foundation since the organisation is celebrating its 22nd anniversary! To mark this milestone, we invite you to celebrate with us at our 3rd Edition of the Magic of Life Gala at L'Olympia.
Under the honorary chairmanship of Jérôme Brassard, Vice President – RBC Dominion Securities, the Gala promises to be colourful with its theme: Twenties madness. This unique fundraising event will allow us to raise funds to carry out our mission of giving the gift of life. To continue the tradition, the event will be followed by an AFTER-GALA that promises to be very festive.
Héma-Québec Foundation
4045, Côte-Vertu boulevard
Saint-Laurent (Québec)  H4R 2W7
Phone: 514 832-5000 # 5372
Fax: 514 904-3077
© 2021 Héma-Québec foundation. All rights reserved.